CTCI Achieves New Milestone in Heavy Boiler Modularization
CO Boiler Pre-Assembly in RAPID Package 1 RFCC Project for Pengerang Integrated Complex in Malaysia
Market:

Hydrocarbon

Client:

PETRONAS

Completion Date:

January 2017

Location:

Wharf No. 75, Port of Kaohsiung

Scope of Work:

CO Boiler Modularization Pre-assembly
In 2014, Malaysian state-operated oil company PETRONAS contracted CTCI to manage the RAPID Package 1 RFCC, LTU, PRU Project for the Pengerang Integrated Complex. During the execution of this project, CTCI project team successfully completed boiler assembly and installation in late 2016 and early 2017 by shipping out the heaviest modularized boilers ever to touch Malaysian soil. The two massive boilers—each weighing more than 2,000 tons and would have taken 18 to 20 months to assemble at project site—were pre-assembled in Taiwan, helped to shorten the project schedule by 10 months. The advantages yielded by this approach, particularly the cost savings in manpower and machinery at site is indeed a new breakthrough in modularization pre-assembly technology for CTCI.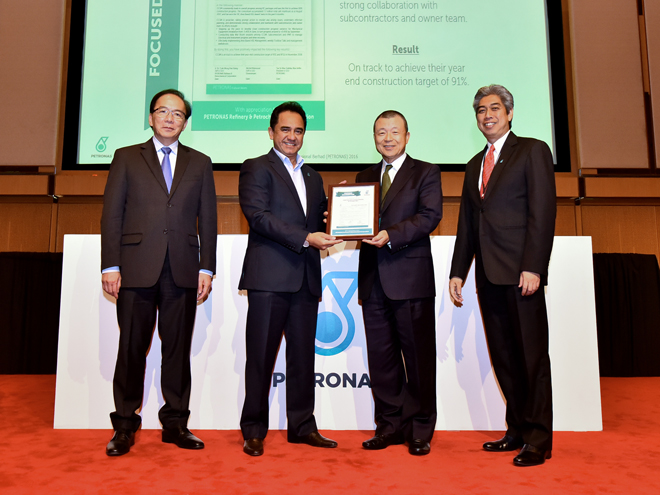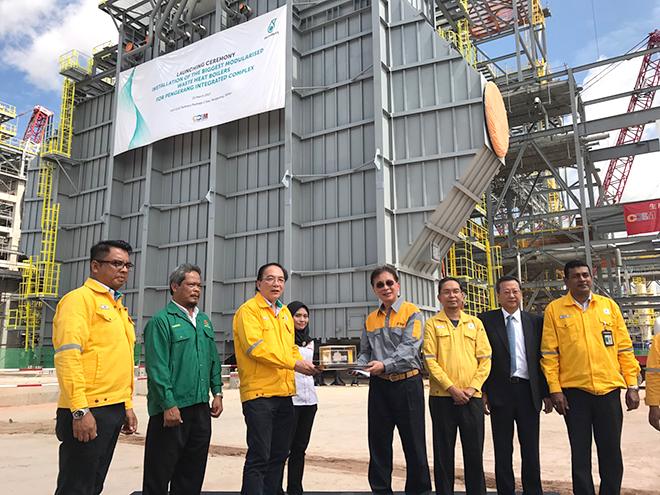 Why CTCI ?
Professional Service in the Global Hydrocarbon Market
Petroliam Nasional Berhad (Malaysia National Petroleum), or PETRONAS, is responsible for the development of oil and gas resources throughout Malaysia. 

The P1 project is part of PETRONAS' Pengerang Integrated Complex—a high-profile development that has attracted bids from numerous renowned EPCC contractors. CTCI established CTCI Malaysia in 1983 and has made deep inroads and improvements in the local oil plant industry more than 30 years since. With this foundation and its expert technical knowhow, CTCI was able to compete amongst global EPCC competitors in 2014 to win a US$ 1 billion contract from PETRONAS for the P1 project.

The CO Boiler is a critical equipment in the P1 project. The company's partnerships with reliable vendors and its own professional engineering management made it possible for CTCI to sustain its industry-leading positions in boiler design, inspection, equipment assembly and process control.


Reliable Realized
Precise Schedule Control at Every Stage
 
To maximize cost efficiency, CTCI pre-assembled the boilers at its Taiwan base before shipping them to the Malaysian site for final installation. This approach vastly reduced the manpower and machine mobilization costs in Malaysia while still ensuring top quality. The key to this project's success was scheduling, relying on CTCI precision timing installation preparation tasks and boiler shipment arrangements according to site requirements so as to avoid delay or additional costs due to vessel demurrage.

To further ensure quality, CTCI assigned a supervisor with over 30 years of assembly shop experience to oversee the entire pre-assembly process. In addition, all engineering issues and related feedback were forwarded to the engineering department to be addressed in a timely manner. Weekly reports were also completed by the supervisor. In a nutshell, these measures successfully ensured optimal fabrication, assembly, and shipping which in turn was instrumental in cutting down 10 months off from the standard completion schedule.

Technical Matters
Monorail on Boiler Casing Makes Tube Installation Easy


 
The modularized waste heat boilers in this project, with dimensions of 35 meters long, 17 meters wide, and 28 meters high, weighed approximately 2,000 tons each. This made them the Biggest Waste Heat boilers to ever land on Malaysia's shores, as recognized by the Malaysia Book of Records. Because of this unprecedented size, correct and careful assembly was particularly important. First, the boilers' side walls needed to undergo refractory lining work at ground level. Next, CTCI arranged for more than five cranes to lift the side panels to finish assembly of the bottom of the structures as well as their side walls. The boiler tubes were installed following casing assembly.

To facilitate the smooth and rapid installation of the boiler tubes, CTCI set up a monorail-like system on the top of the boiler casing. This not only made sliding each harp into its casing quick but also allowed easier inspection. Indeed, this method—in contrast to the conventional "layer-by-layer stacking" installation process—enabled CTCI to overcome many typical installation and inspection challenges. After the boiler tubes were in place, the remaining steam drums and other auxiliary parts were installed.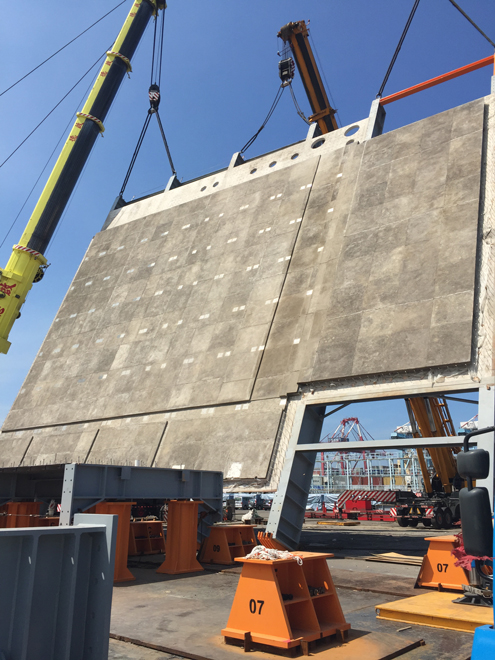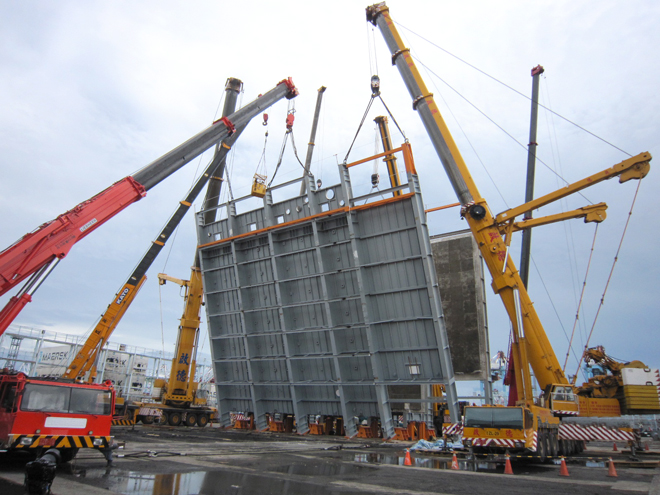 Cranes lift side panels during assembly.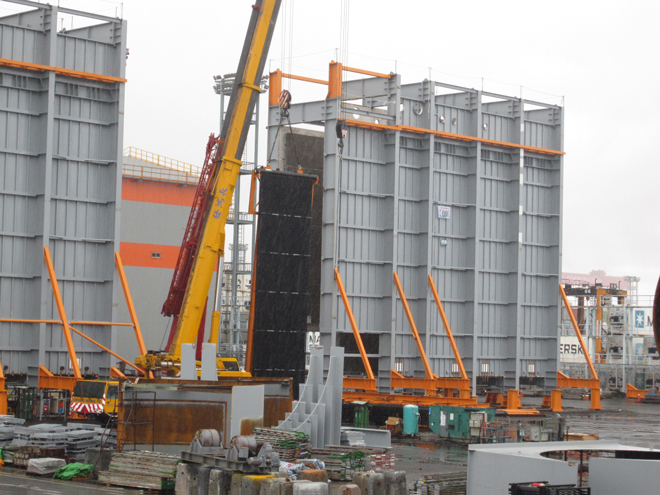 The boiler tubes are lifted from the ground.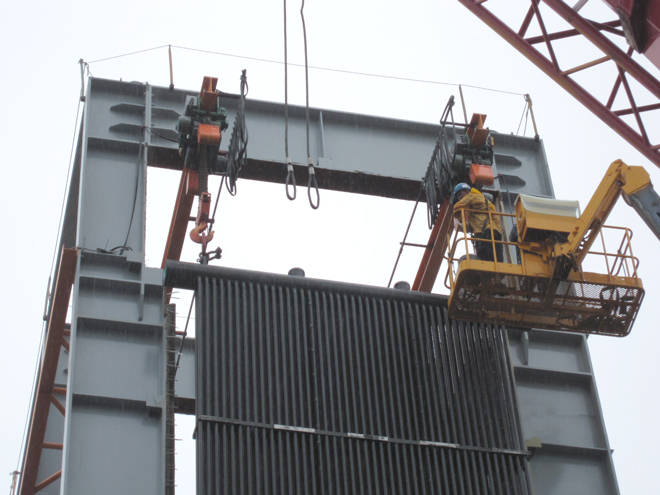 "Monorail" type transportation lines are seen on the top of the boiler casing. CTCI installed them to enable easy tube installation.
Smarter Engineering
Devising Comprehensive Transport Support
 
Shipping modular boilers of such scale is a new challenge rarely encountered anywhere worldwide. To this end, CTCI utilized a self-propelled modular transporter, SPMT, to do 2 major transportations including vessel loading and unloading. The first transportation was between the assembly yard and Vessel in Kaohsiung, Taiwan. The second transportation was between the vessel and job site in Tanjung Setapa, Malaysia. To do this perfectly without any crash or risk, CTCI's proceeded with simulation exercise with identified professional shipping vendors. In addition to conducting system checks, CTCI diligently assessed the in-land road situation and assigned capable operators to manage transportation controls.

Moreover, in order to have a steady and safe journey, CTCI took much time to integrate and review shipping support calculations for both in-land transportation and ocean sailing.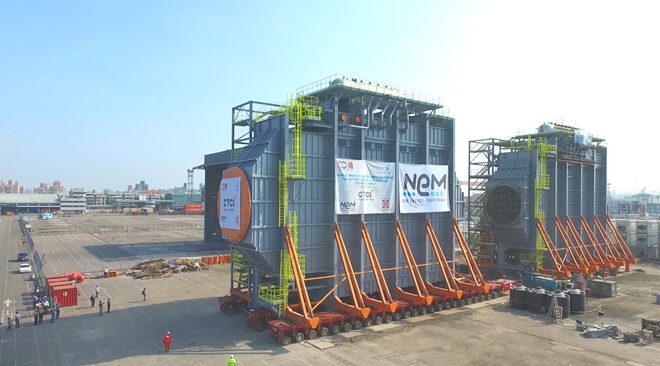 Through careful calculations, the CTCI project team devised a comprehensive transport support design for the boilers.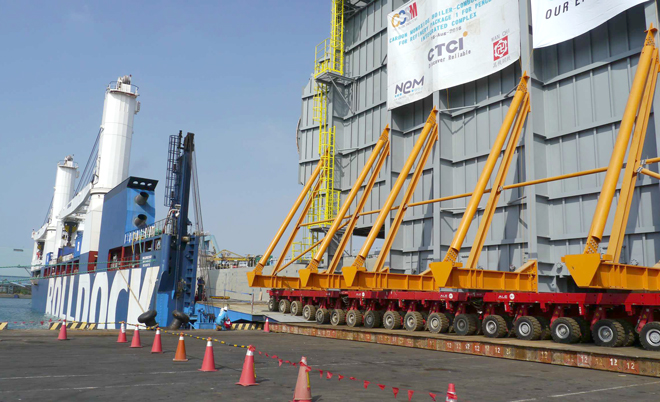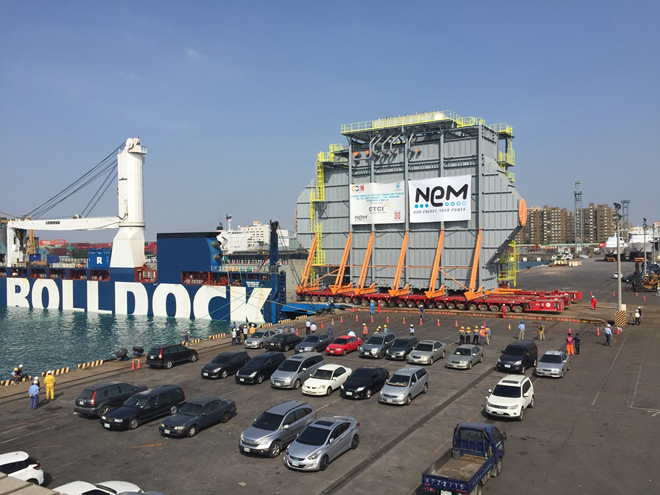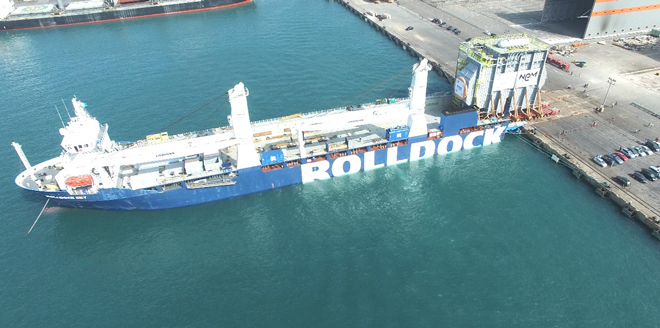 An aerial view of a boiler on the transport vessel.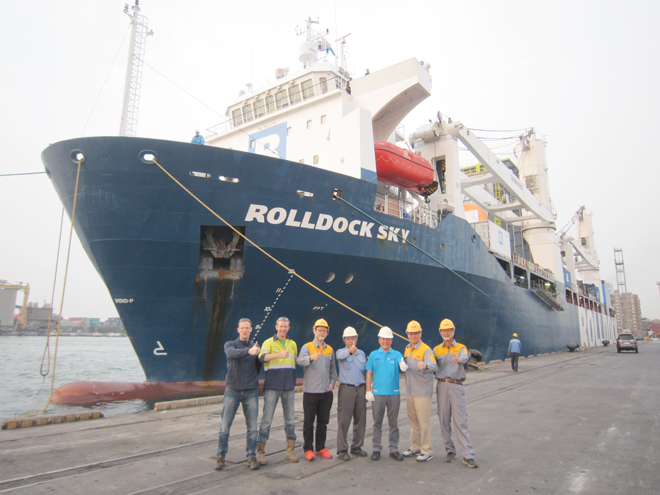 CTCI project team members pose with shipping company workers at the Port of Kaohsiung, Taiwan.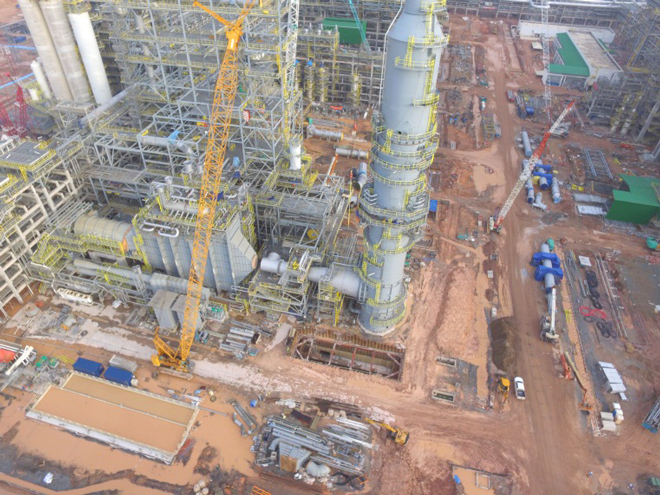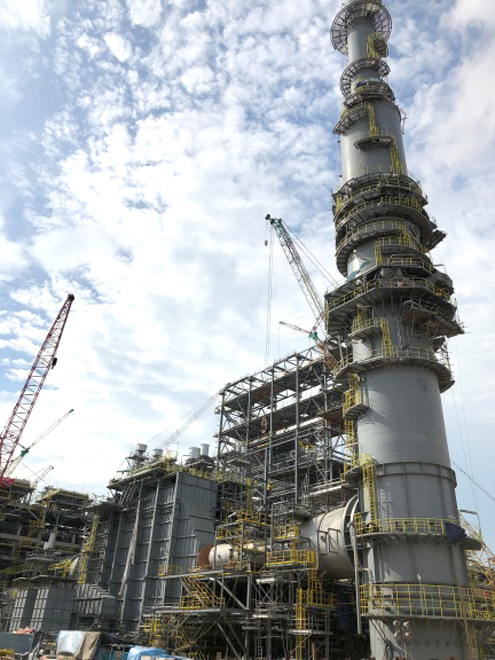 During execution of the P1 Project, the CTCI project team not only delivered exemplary performance but also won PETRONAS' Best HSE Contractor Award, Best HSE Area Award and Best Quality Contractor Award—twice—for outstanding HSE and Quality performance during site work execution. The successful installation of the uniquely large modularized waste heat boilers once again highlighted CTCI's professionalism and superior EPCC project integration capabilities.


PETRONAS, UPT1, Project Manager, Nor Syamrin B Wagirin

| | |
| --- | --- |
| Video:Modularization of CO Boiler Package for RAPID Package 1 RFCC Plant | download |