Singapore Mass Rapid Transit (MRT) Downtown Line Stage 3 Trackwork Project
Market:

Transportation / MRT

Client:

Land Transport Authority of Singapore (LTA)

Prime Contractor:

CTCI

Completion date:

2016

Location:

Singapore

Scope of Work:

E + P + C + C

Total Length of Track:

55km
The trackwork contract for Downtown Line Stage 3 was awarded to CTCI in February 2011. The approximately 21km route with 16-stations aims to provide an efficient and fast mode of travel for commuters from the eastern sector of the island to the city centre. This will provide a viable alternative for commuters to switch to rail transport instead of reliance on cars and help to relieve the stress on the already heavy road traffic along the route. 

In the face of an extremely challenging schedule, CTCI was able to achieve all the monthly project milestones on time. In addition, CTCI received two Health, Safety and Environment (HSE) awards from the client for its excellent safety track record and construction safety standards.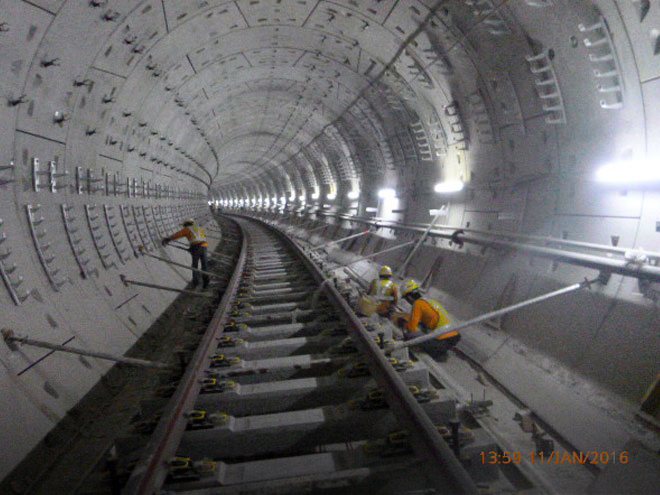 Why CTCI?
An Impressive Track Record on Safety
CTCI was selected based on previously completed projects such as the Taipei Metro Xinzhuang-Luzhou Line and Kaohsiung Metro Orange Line, as well as the ongoing Danhai LRT project in New Taipei, Taiwan. In particular, CTCI was recognized as being able to meet the stringent criteria for HSE for projects carried out in Singapore.
Reliable Realized
Taking Safety Seriously
 
At CTCI, safety is regarded as a culture rather than just a set of rules and regulations, and this attitude enabled the project to run smoothly and on time while having to comply with one of the strictest safety regimes in the world on top of an intense schedule. Singapore has 16 different statutory elements of its safety, health and the environment management (SHEM) policy, from practice, training and inspections to workplace safety and health (WSH) reviews, risk management, emergency drills and environmental control programs. CTCI's commitment to continuously improve HSE standards and the related work of preparing for the introduction of the International Organization for Standardization (IOS) new High Level Structure (HLS) ensured the safety officer and his team were able to seamlessly adapt to this environment. Such a thorough HSE regime was necessary to ensure the maintenance of an accident-free worksite, especially with so many parties from different nationalities working together on the project.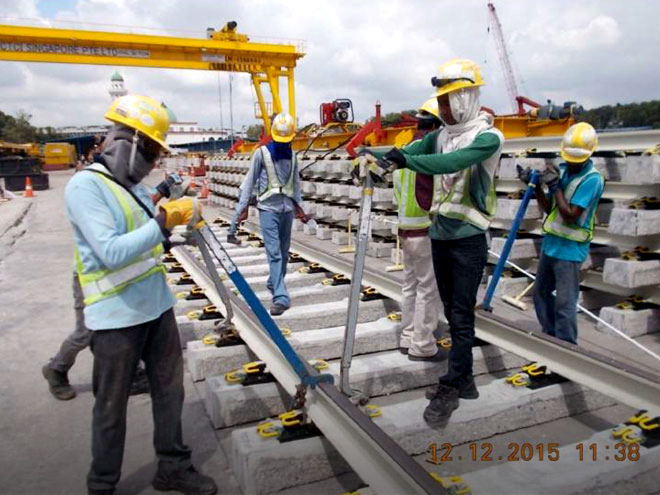 Technical Matters
Custom Design Provides Light at End of the Tunnel
 
CTCI opted to use a 30-ton gantry crane to preassemble and deliver track panel of up to 12 tons through overhead access shafts to panel-laying gantries that automatically lay the preassembled track and sleepers. The panel-laying gantry was custom designed by CTCI to account for the challenges of working in a confined tunnel space, which required that both the width and height of the gantry be adjustable by a hydraulic system, as well as conditions such as the curvature and slope of the tunnel. The result was significant savings on manpower and improved productivity that helped keep the project on time and on budget.  
Smarter Engineering
Laser Scanning a Survey Solution
 
The team faced a dual challenge of completing a long length of underground trackwork under a tight schedule, and ensuring structural verification survey work was completed in a timely manner. The solution was the deployment of a FARO Focus3D × 130 laser scanner, which was able to survey 2km of tunnel per day. This helped to reduce up to 80% of the manpower and time as compared to manual survey work. As labor costs are substantially higher in Singapore than elsewhere in the region, this also helped to significantly lower overall project costs.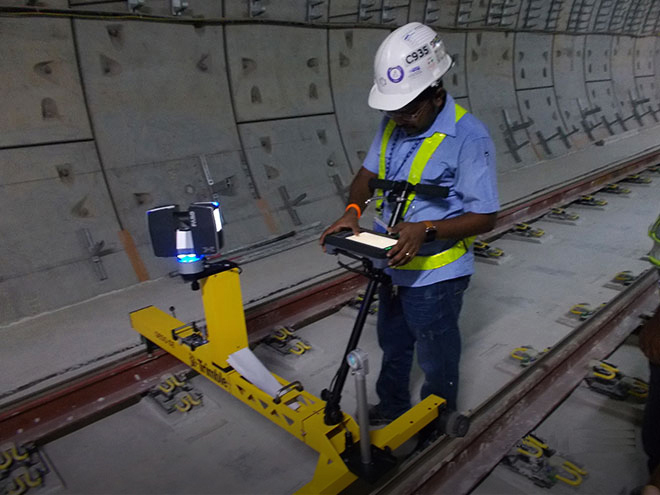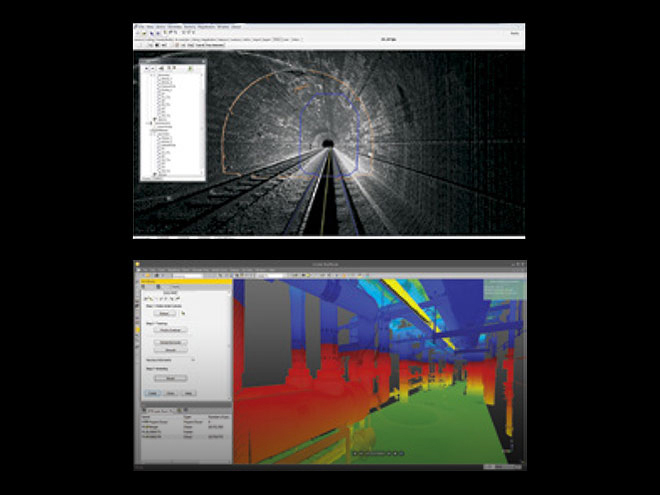 "The major challenge is to achieve trackwork completion within the very tight schedule. There were multiple handover key dates with corresponding completion key dates to meet. Hence, we had to micromanage work activities by conducting monthly, weekly and daily reviews of manpower allocation, materials usage, logistic arrangements, machine readiness, and, especially, safety control measures at site. As such, we ensured each team was fully coordinated, QA/QC procedures were strictly adhered, and every aspect required of the project was achieved."
Shquan Lin
Project Manager, CTCI