Markets
Industrial
CTCI is a specialist in the design and construction of industrial facilities with comprehensive, end-to-end knowledge of the EPC process. 

CTCI has extensive experience completing a wide range of industrial EPC projects in locations ranging from Asia to the Middle East and the Americas.  

Our teams have completed major turnkey projects comprising feasibility studies and basic design, as well as engineering, procurement, construction, and commissioning. We specialize in revamping and modernizing a wide range of industrial facilities through the implementation of automation and control systems. We also have extensive experience in  design, engineering, and construction, as well as MEP and HVAC system implementation. 

CTCI is committed to actively pursuing and developing strategic partnerships with international partners to further reach and effectiveness of our industrial market coverage.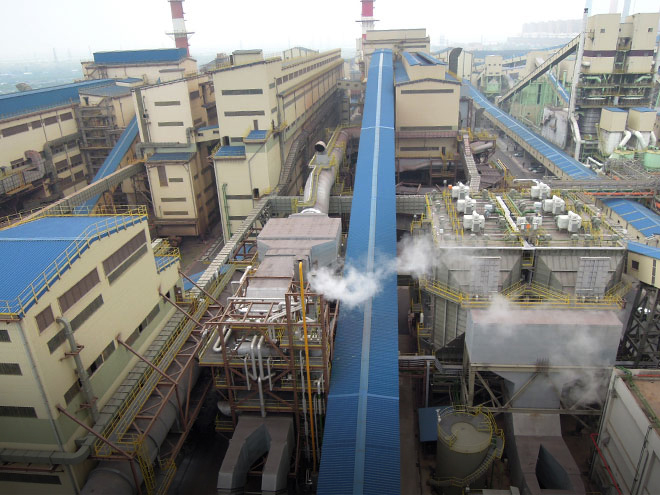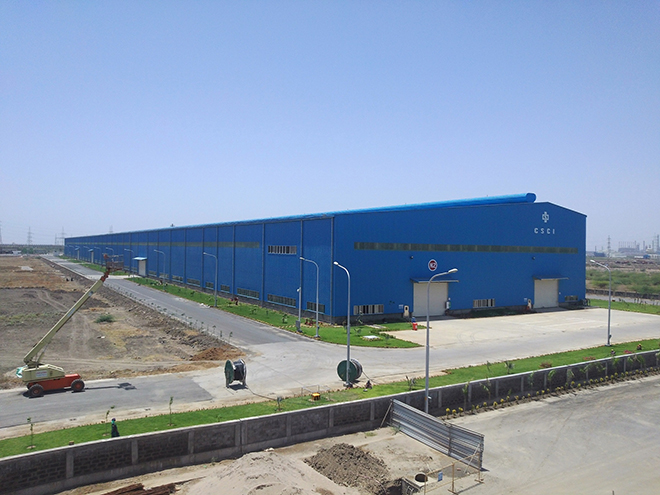 Our expertise
Steel mills and non-ferrous metal plants work
Facilities modernization through automation and control
Intelligent solutions for greenfield and brownfield factories
MEP and HVAC systems
Market coverage
Ferrous & non-ferrous
Manufacturing
Featured projects
Taichung Power Plant No. 1~10 Coal Handling System Improvement Project
CTCI, Taiwan's largest EPC lump sum contractor has recently been awarded Taichung Power Plant No. 1~10 Coal Handling System Improvement Project from Taipower followed its No. 1-4 AQCS Retrofit contract acquired in 2015 with solid track records in executing EPC projects worldwide. The Project is scheduled to be completed in December 2023. With the completion of this project, the ambient air quality standards are expected to be effectively improved, providing better living environment to residents of central Taiwan.

The Taichung power plant ranks the second in coal-fired power plants globally, and is Taiwan's largest power plant, which is a major source of power supply for households and industrial use. The project aim to eliminate the coal dust emission of the existing open coal yard and the problem of running out of dry coal stock in raining days. Moreover, this would resolve the current bottleneck of coal storage and mixing coal of Taichung Power Plant, hence meeting the future operation needs.

CTCI SEC undertook the Mitsui Outlet Park LinKou MEP project in June, 2014. It is the Northern Taiwan's largest outlet mall, with a base area of 67,400 square meters and a total floor area of 140,038 square meters. It is a hybrid mall comprised of 200 stores, rich in variety. They include outlet shops, supermarkets, restaurants and a cinema complex. From B1 to 5F the complex provides a good place for people to dine, buy goods and relax. In addition, it has created 2,000 job opportunities locally, while appealing to many foreign companies as an invest opportunity.

Mitsui Outlet Park Linkou has been officially operating since Jan. 27th, 2016. It is the Mitsui Fudosan Group's first project in Taiwan. The mall was developed by Sanxin Outlets Co., Ltd., a joint venture formed by Mitsui Fudosan and Farglory Land Development Co., Ltd, a core enterprise of the Farglory Group, which has launched a series investment projects providing various cooperative opportunities in Taiwan.

Our work
Major EPC and EPCC projects by CTCI
Project
PT Freeport Manyar Smelter Project
Process & Capacity
Copper Cathode: 480,000 TPA
Status
Progressing
Project
Taichung Power Plant No. 1~10 Coal Handling System Improvement Project
Process & Capacity
storage bunker:550,000 tons & 600,000 tons closed type A-Frame coal shed
Status
Progressing
Project
AMIC/TOHO YNP Ti-Sponge Project, Kingdom of Saudi Arabia
Process & Capacity
Titanium Sponge: 15.6 KTA
Status
Completed in 2017
Project
CSCI ACL Project, India
Process & Capacity
Non-oriented Silicon Steel: 200 KTA
Status
Completed in 2015
Project
DSC No.2 Sinter Plant Project, Taiwan
Process & Capacity
Sinter: 11,610 MTD
Status
Completed in 2013
Project
DSC No.3 Oxygen Plant Project, Taiwan
Process & Capacity
Oxygen: 1,500 MTD
Status
Completed in 2013
Project
DSC No.1 Sinter Plant Project, Taiwan
Process & Capacity
Sinter: 7,400 MTD
Status
Completed in 2012
Project
CSVC CAL/CGL Engineering Project, Vietnam
Process & Capacity
Continuous Annealing Line: 500 KTA; Continuous Galvanizing Line: 300 KTA
Status
Completed in 2011