Markets

Petrochemicals
As a world-renowned lump sum engineering, procurement, and construction group with rich technical expertise and project management experience, CTCI specializes in project management for major lump sum EPC projects, and has extensive track record in petrochemical and chemical projects globally.
Serving the petrochemical industry for nearly four decades, CTCI has grown from a leading domestic engineering firm to one of the top 100 engineering firms worldwide. Having completed hundreds of domestic and overseas projects, CTCI's track record spans across the Middle East, the US, Southeast Asia, and China. In Taiwan, CTCI is highly trusted by iconic clients such as CPC Corporation and Formosa Group for its petrochemical expertise and experience. At overseas, CTCI is a reliable partner of major state-owned oil companies, such as SABIC of Saudi Arabia, PTT Public Company Ltd. of Thailand, and ORPIC of Oman.
CTCI has been a leading international contractor and active player in the hydrocarbon field for over 30 years, evidenced by the hundreds of prominent refinery, petrochemical, gas and chemical projects we have completed around the world. As a result of this rich experience and the technical expertise we have developed along the way, we are now a trusted partner of major state-run oil giants such as SABIC (Saudi Arabia Basic Industries Corporation), PETRONAS (Petroliam Nasional Berhad), and Orpic (Oman Oil Refineries and Petroleum Industries Company).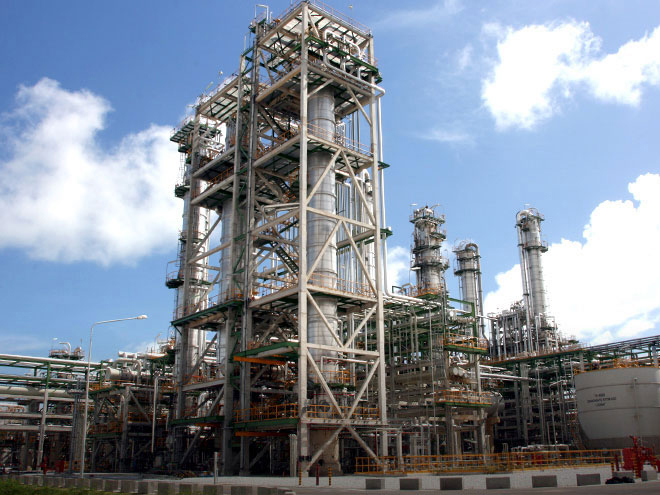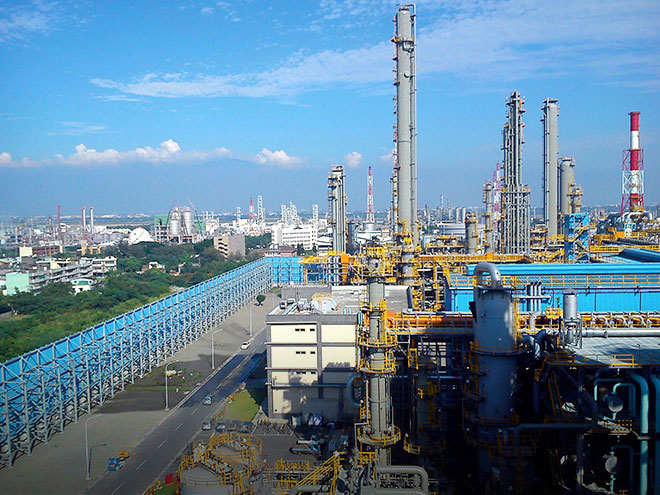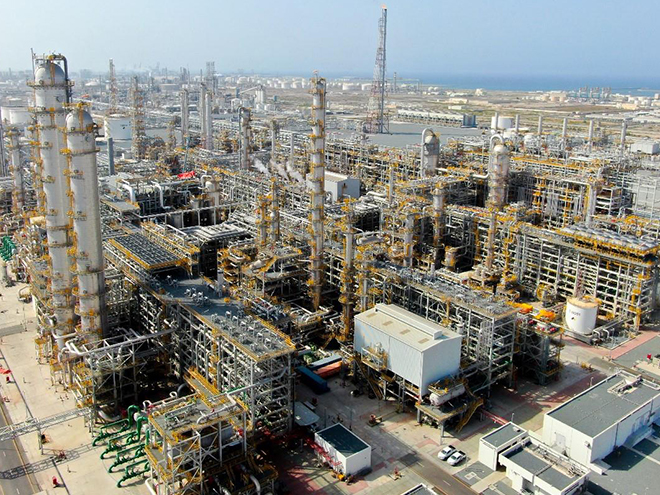 Our expertise
Early planning
Feasibility study
Basic design
Frond End Engineering Design (FEED)
Detailed engineering design
Procurement
Construction
Commissioning
Revamping & expansion
Market coverage
Petrochemical processing
Olefins
Aromatics
Polyolefin: PE, PP
Olefin conversion unit (OCU)
Propane dehydrogenation (PDH)
Butadiene
Elastomers
Synthetic fibers
Plastics
Purified terephthalic acid (PTA)
Chemical manufacturing
Fertilizers
Phosphates
Ion Exchange Resins
Waxes
Pharmaceuticals
Polysilicon
Featured projects
This is by far the world's largest modularized Monoethylene Glycol (MEG) plant, a record contributed in part by CTCI. The plant is made with processing modules, which are fabricated in various regions worldwide and then shipped to site destination in the US for assembly. One of the benefits of modularization is cutting construction time at the final site. CTCI team overcame weather and human resource challenges to deliver the project on time and with supreme quality, earning high praise from the owner. This project marks a new milestone in CTCI's modularization capabilities and paves the way for securing major contracts in the US.
One of the challenges of this project is that many constructions are happening simultaneously. With superb project management capabilities, CTCI successfully integrated engineering interfaces and overcame such challenge, reaching 77 million safe man-hours record. CTCI was highly praised by the owner for its performance. This project is a testament to CTCI's capability of carrying out billion US dollar-size EPC projects, and marks an important milestone of CTCI's business presence in Oman.
Our work
Vast and successful experience in the design and construction of petrochemical projects for over 30 years
Rich experience in managing mega lump sum EPC projects
Globally recognized for our mega-size project track record in the Middle East, Southeast Asia, and China
Major EPC and EPCC projects by CTCI
Project
GCGV MEG Project
Location & Process & Capacity
USA
MEG:1,100KTA
Status
Completed in 2021
Project
ORPIC LPIC EPC 1 Steam Cracker
Location & Process & Capacity
Oman
Ethylene:870 KTA
Status
Completed in 2020
Project
SABIC No. 10 Ethylene Cracking Furnace & Olefins Recovery Debottlenecking Project
Location & Process & Capacity
Kingdom of Saudi Arabia
Ethylene Furnace: 200 KTA
Status
Completed in 2018
Project
SAMAC MMA and PMMA Plants
Location & Process & Capacity
Saudi Arabia
MMA: 250,000 MTA
PMMA: 40,000 MTA
Status
Completed in 2016
Project
QAPCO New Ethylene Cracking Furnaces and Ethylene Tank Project, Qatar
Location & Process & Capacity
Qatar
Add 6 New Furnaces (No. 13-18) (128 x 6 = 768 KTA)
Demolish Original No. 1-10 Furnaces (51 x 10 = 510 KTA)
Ethylene Tank: 50,000 m3
 
Status
Completed in 2015
Project
Ibn Rushd II PTA DBN and Aromatics/U&O Project
Location & Process & Capacity
Saudi Arabia
PTA Debottleneck: from 350 KTA to 700 KTA
Aromatics DBN + Sulfolane Grassroots:
Sulfolane: 1,300 KTA Grassroot p-Xylene: 460 KTA (375 to 460)
Benzene: 160 KTA (350 to 160)
Status
Completed in 2014
Project
CPC Corporation No. 6 Naphtha Cracker Project
Location & Process & Capacity
Taiwan
Ethylene: 720 KTA
Status
Completed in 2013