Markets

Refinery
CTCI is one of just a handful of global engineering service providers with a sound track record of managing mega, fully-integrated projects in the oil & gas, petrochemicals and chemical fields.
Vast and successful experience in the design and construction of oil & gas related projects for over 30 years, experience managing mega, fully-integrated complex projects. Ecognized in international markets as having completed several mega-size projects in the Middle East, Southeast Asia, and China.
CTCI has been a leading international contractor and active player in the hydrocarbon field for over 30 years, evidenced by the hundreds of prominent refinery, petrochemical, gas and chemical projects we have completed around the world. As a result of this rich experience and the technical expertise we have developed along the way, we are now a trusted partner of major state-run oil giants such as SABIC (Saudi Arabia Basic Industries Corporation), PETRONAS (Petroliam Nasional Berhad), and Orpic (Oman Oil Refineries and Petroleum Industries Company).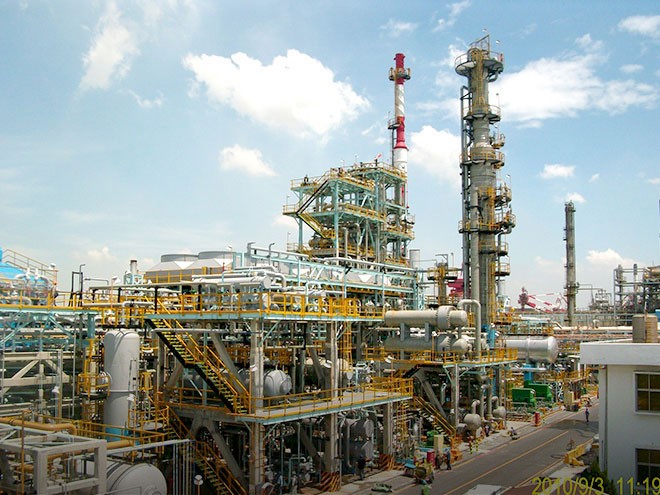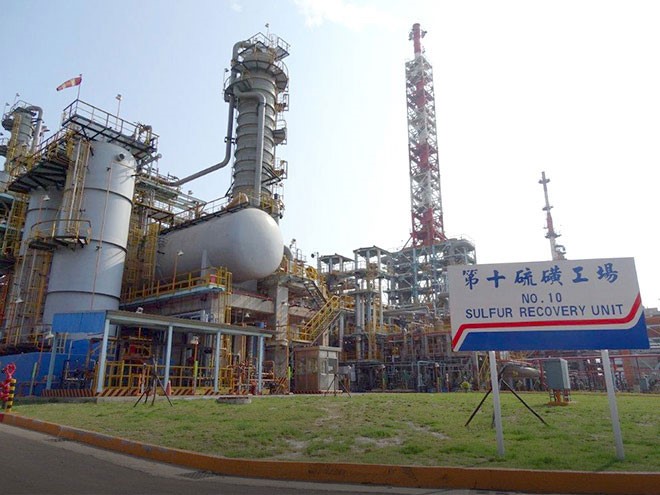 Our expertise
Early planning
Feasibility study
Basic design
Front End Engineering Design (FEED)
Detailed engineering design
Procurement
Construction
Commissioning
Revamping & Expansion
Market coverage
Petroleum refining
Alkylation
Amine treatment
Catalytic reforming
Crude distillation
Fluid catalytic cracking
Hydrocracking
Hydrodesulphurization
Hydrogen
Hydrotreating
Lubes and fuels
Lubricating base oils
Petroleum coke
Isomerization
Sulfur recovery
Sweetening
Vacuum distillation
Featured projects
Package 1 project is the first refinery plant EPC contract CTCI secured from Malaysian state-operated oil company PETRONAS. Demonstrating excellent schedule control capability for the project, CTCI surpassed other contractors from Japan, South Korea, China, Europe, and the US at the RAPID (Refinery and Petrochemical Integrated Development) site, paving the way for successful entry to Malaysia's refinery market.
CTCI completed the project 48 days ahead of schedule, demonstrating professional control of both the procurement and construction phases. The project also received the Taiwan government's 14th Public Construction Golden Quality Award, an annual award given to the single most successful public construction project in Taiwan.
Our work
Vast and successful experience in the design and construction of refineries for over 30 years
Experience managing mega lump sum EPC projects
Recognized in international markets as having completed several mega-size projects in the Middle East, Southeast Asia, and China
Major EPC and EPCC projects by CTCI
Project
Petronas RAPID RFCC Project
Location & Process & Capacity
Malaysia
RFCC: 140,000 BPSD
LTU: 65,000 BPSD
Status
Completed in 2019
Project
CPC Taoyuan D-HDS#2 Recovery Project
Location & Process & Capacity
Taiwan
N/A


Status
Completed in 2018
Project
CPC Talin No.3 RDS & No.8 SRU Project
Location & Process & Capacity
Taiwan
RDS: Revamp from 30,000 BPSD to 40,000 BPSD
SRU: Revamp from 200 ton/day to 250 ton/day
Status
Completed in 2017
Project
LRC 2 146,000 BPSD Laffan Refinery 2 Project (LR2), EPC,
Location & Process & Capacity
Qatar
146,000 BPSD


Status
Completed in 2016
Project
CPC Talin No.10 SRU Project
Location & Process & Capacity
Taiwan
250 T/D
Status
Completed in 2014
Project
CPC Corporation Alkylation Project
Location & Process & Capacity
Taiwan
14,000 BPSD
Status
Completed in 2013