Markets

Environmental
CTCI specializes in easing the environmental impact of global industrial development.

CTCI offers project development, investment, consultancy, feasibility study, engineering, procurement, and construction services for the environmental market, focusing on environmental protection facilities and resources management. Our expertise extends across water and wastewater treatment plants, and air pollution control.

CTCI places a great deal of importance on striving for continual improvement in our environment, and applies green engineering and sustainable principles across our work. Besides the applications in our engineering work and EPC projects for various industries, we also have implemented a number of environmental impact assessments for a variety of markets and applications in Taiwan.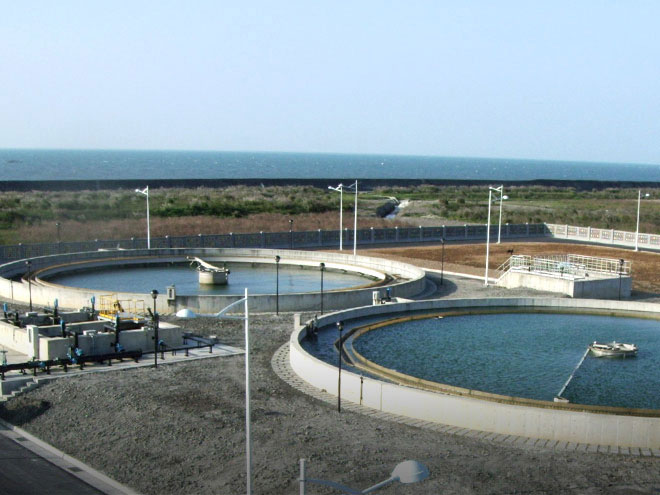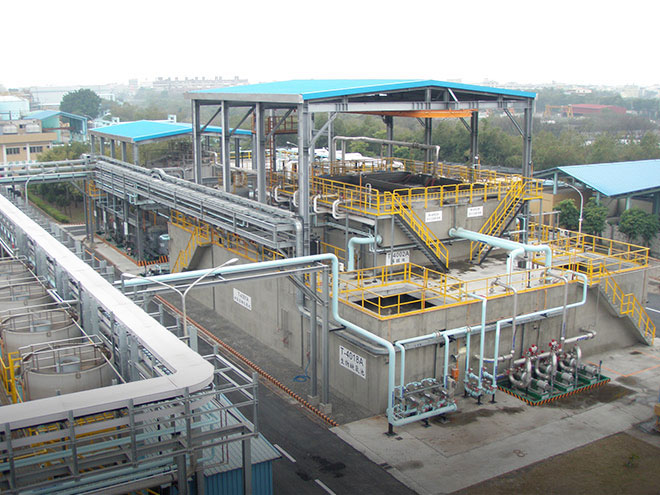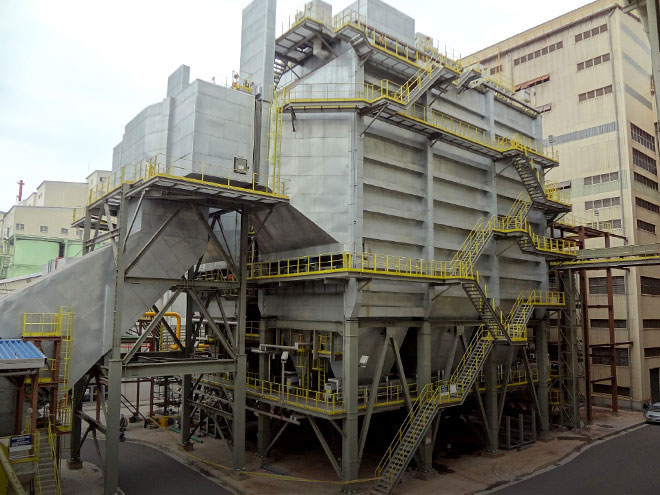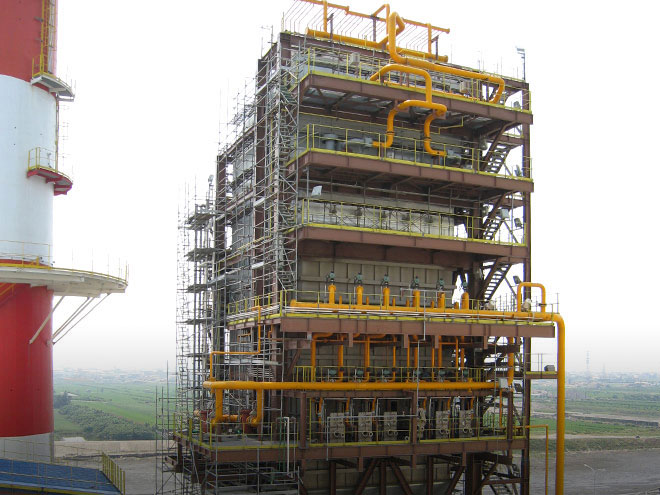 Our expertise
Feasibility studies
Environmental impact assessments
Engineering, procurement and construction
Operation and maintenance service
Project management consultancy either in construction or O&M stages
Existing treatment plant expansion and modernization
Water and wastewater treatment
CTCI has completed multiple EPC projects for wastewater treatment plants in a variety of industries, covering refineries and other petrochemical plants, industrial mills, high-tech industrial plants, as well as municipal wastewater. Leveraging our experience in wastewater treatment, we later extended our service to include wastewater reclamation for both municipal and industrial clients, allowing wastewater to be recycled and reused.
Energy from waste
Within the last 20 years, CTCI offers a comprehensive service for energy from waste industries, covering project development, investment, consultancy, EPC work, O&M service, and waste management service through the integration of resources from subsidiaries and affiliates. In Taiwan, CTCI is the leading company in energy from waste business. CTCI shares over 50% of construction market via different works involved including project management, consultancy, engineering and EPC, as well as shares over 30% of O&M service market. Besides, CTCI owns a unique advantages that CTCI is much familiar with major well known stoker technology in the world through our works adopted different systems.
Air pollution control
For nearly 30 years, CTCI's Air Pollution Control team has focused on improving the implementation of technology to reduce waste gas from large utilities and industrial facilities. CTCI has a track record of cooperating with industry leading boiler, desulfurization, and electrostatic Precipitator, desulfurization, and electrostatic Precipitator equipment manufacturers and catalyst vendors to supply selective catalytic reduction (SCR) De-NOx systems and flue gas desulphurization (FGD) De-SOx facilities and particle removal de-dust systems across Taiwan, Mainland China, Thailand, the Philippines, and the US for the past 26 years. In addition, the Air Pollution Control Systems (AQCS) technology provided by the turnkey projects already undertaken has become a target.
Market coverage
Drinking water treatment plant
Raw water treatment plant
Demineralized/pure water treatment plant
Municipal wastewater treatment/reclamation plant
Industrial wastewater treatment/reclamation plant
Energy from municipal solid waste plant
Industrial solid waste incineration plant
Industrial waste liquid/off gas incineration plant
Sludge incineration plant
Air pollution control
Seawater Desalination Plant
Our work
Major EPC and EPCC projects by CTCI
Project
TSMC Southern Taiwan Science Park Wastewater Reclamation Plant DBOO Project, DBOO, Taiwan
Process & Capacity
Bio-Treatment System, Ultra Filter (UF) and Reverse Osmosis (RO)
20,000 cubic meter per day
Status
2022
Project
TYCG Northern Water Resources Center & Wastewater Reclamation Plant Build, Transfer and Operate (BTO) Project, BTO, Taiwan
Process & Capacity
Ultra Filter (UF) and Reverse Osmosis (RO)
40,000 cubic meter per day
Status
Progressing
Project
KHCG Linhai Wastewater Reclamation Plant Build, Transfer and Operate (BTO) Project, BTO, Taiwan
Process & Capacity
Membrane Bio-Reactor (MBR) and Reverse Osmosis (RO)
33,000 cubic meter per day
Status
2021
Project
TYCG Chungli Sewerage System Build, Operate and Transfer (BOT) Project, BOT, Taiwan
Process & Capacity
Wastewater Treatment Plant: Anoxic-oxic (AO) Activated Sludge Process and partial Membrane Bio-Reactor (MBR)
156,800 cubic meter per day
Sewer: 246 km
Household Connection: 199,973 households

Status
Progressing
Project
KHCG Fengshan Shi Wastewater Reclamation Plant Build, Transfer and Operate (BTO) Project, BTO, Taiwan
Process & Capacity
Ultra Filter (UF) and Reverse Osmosis (RO)
45,000 cubic meter per day

Status
2019
Project
CPC Talin Plant Wastewater Reclamation Unit Project, EPCC, Taiwan
Process & Capacity
Membrane Bio-Reactor (MBR) and Reverse Osmosis (RO)
8,000 cubic meter per day

Status
2018
Project
OPTC Kuanyin PTA Line 3 Plant Water Treatment and Effluent Treatment Plants Project, EPCC, Taiwan
Process & Capacity
Water Treatment: 2B3T+Mix Bed; 549 cubic meter per hour
Effluent Treatment: Aerobic and Anaerobic; 380 cubic meter per hour

Status
2018
Project
CPC Linyuan Wastewater Treatment and Reclamation Plant Project, EPCC, Taiwan

Process & Capacity
Membrane Bio-Reactor (MBR) and Reverse Osmosis (RO)
6,000m³/day
Status
Completed in 2013
Project
CYCG Chiayi Waste to Energy Plant Build, Operate and Transfer (BOT) Project, BOT, Taiwan
Process & Capacity
500 tons per day (250 tons per day x 2 trains)
17MW
Status
Progressing
Project
TYCG Biomass Energy Plant Build, Operate and Transfer (BOT) Project, BOT, Taiwan
Process & Capacity
Incineration
660 T/D (330 T/D ×2 Trains), 27 MW
AD system
135 T/D (135 T/D ×1 Train), 0.8 MW
Landfill for ash disposal
Status
Progressing
Project
Taichung Wujih Municipal Solid Waste to Energy Plant Build, Operate and Transfer (BOT) Project, EPCC, Taiwan
Process & Capacity
900 tons per day (450 tons per day x 2 trains)
25 MW

Status
Completed in 2004
Project
Miaoli Municipal Solid Waste to Energy Plant Build, Operate and Transfer (BOT) Project, EPCC, Taiwan
Process & Capacity
500 tons per day (250 tons per day x 2 trains)
11.8 MW

Status
Completed in 2008
Project
Kaohsiung Southern Region Municipal Solid Waste to Energy Plant Project, EPCC, Taiwan
Process & Capacity
1,800 tons per day (450 tons per day x 4 trains)
31 MW

Status
Completed in 2000
Project
TPC Taichung Power Plant 1 ~ 4 AQCS Retrofit Project, EPC, Taiwan
Process & Capacity
1,723,000NM³/hr × 4,
NOx = 210ppm → 40ppm
SOx = 250ppm → 50ppm
Particulate = 1500mg/NM³ → 15mg/NM³

Status
Completed in 2022
Project
Pagbilao Power Station Unit 3 Expansion Project Seawater FGD, E+P, Philippines
Process & Capacity
1,436,900NM³/HR × 1, SOx: 607ppm → 122ppm
Status
Completed in 2016
Project
Hwaya / Guanyin Plant Stoker Boilers 1 ~ 3 SCR System, EPC, Taiwan
Process & Capacity
65,585NM³/HR × 3, NOx = 300ppm → 50ppm
NOx removal: 323 T/year × 3
Status
Completed in 2012
Project
Huaneng Power International Dalian Coal Power Fired Units 1 & 2 SCR De-NOx Project, E, China
Completed
2,423,280NM³/HR, NOx = 165ppm → 67ppm
NOx removal: 6543 T/year
Status
Completed in 2013
Project
Huaneng Power International Dandong Coal Power Fired Units 1 & 2 SCR De-NOx Project, E, China
Process & Capacity
1,143,245NM³/HR, NOx = 300ppm → 50ppm
NOx removal: 5635 T/year
Status
Completed in 2013
Project
PTTCHEM I-4/2 Plant F-3101 ~ F-3105 SCR De-NOx Project, EPC, Thailand
Process & Capacity
64,000NM³/HR × 5, NOx = 100ppm → 75ppm
NOx removal: 316 T/year × 5

Status
Completed in 2012
Project
James H. Campbell-3 Power Plant SCR System-Phase I, E+P, USA
Process & Capacity
2,900,000NM³/HR, NOx = 194ppm → 35.9ppm
NOx removal: 9243 T/year
Status
Completed in 2005
Project
Huhehaote No.1 & 2 Coal Fired Boiler SCR De-NOx System, EPC, China
Process & Capacity
1,166,300NM³/HR × 2, NOx = 187ppm → 37.4ppm
Nox removal: 3583 T/year × 2
Status
Completed in 2011
Project
PTT Utility Central Utility Project 1 Phases 4, 5, 6 Plant HRSG SCR Project, EPC, Thailand
Process & Capacity
401,040NM³/HR × 6, NOx = 46ppm → 12.75ppm
NOx removal: 303 T/year × 6
Status
Completed in 2009
Project
HPC Ho-Ping Power Plant HP-2 AQCS Retrofit Project, EPC, Taiwan
Process & Capacity
2,111,600NM³/hr × 1,
NOx= 190ppm → 20ppm
SOx = 600ppm → 10ppm
Particulate = 42mg/NM³ → 2mg/NM³

Completed
Completed in 2022