Taiwan's Biggest Airport Relies on CTCI for Seamless Expansion
Taoyuan International Airport Baggage Handling Solution Projects
Market:

Transport

Owner:

Taoyuan International Airport Company

Completion date:

2015

Location:

Taoyuan, Taiwan

Scope of Work:

E + P + C + C
Since 2010, passenger traffic at Taiwan's Taoyuan International Airport (TIA) has grown by more than a third, placing increasing strain on the systems and software that the airport needs to function smoothly. TIA is the world's 12th busiest airport by passenger traffic, according to Airports Council International's April 2016 rankings, with more than 35 million people and their luggage passing through its two terminals in 2015. Besides, according to the 2015 ratings by J. D. Powers, a global marketing research firm, baggage handling is a major complaint of about 35% of passengers, making it a great concern for related service providers to meet customer satisfaction in the future.  For years, CTCI's work has enabled Taoyuan International Airport Company (TIAC) to effectively manage this growth, keeping planes and passengers moving while reducing the operational strain on the airport.

Since 2010, CTCI has worked closely with TIAC to deliver an intelligent automated baggage handling solution that includes Baggage Handling Systems (BHS) for T2 and Baggage Reconciliation Systems (BRS) for both terminals.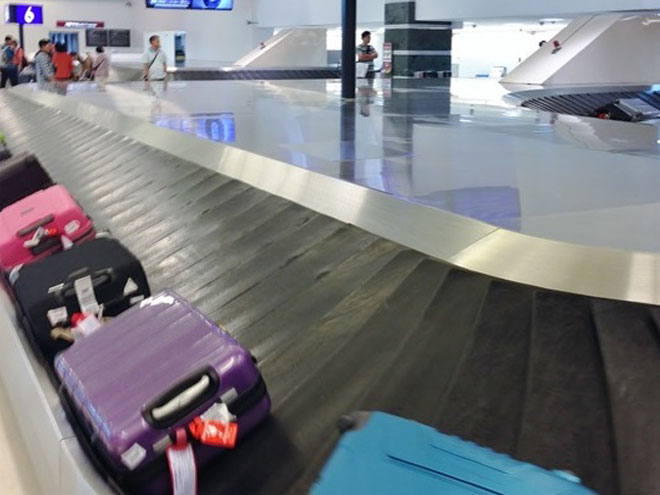 Why CTCI?
The right balance of software development skills & project management experience
For almost 20 years, CTCI had supported Kawasaki Heavy Industries in developing and installing much of the software in Taoyuan Airport, so it stood to reason that as the airport expanded it would turn back to CTCI to upgrade and enhance its systems. CTCI was the only contractor capable of providing the new software and assembling a team with the right balance of electrical and software engineering expertise, developer knowhow, and project management experience. 
Reliable Realized
Working around the clock
 
Throughout the project CTCI was operating in a functioning airport, so the team had to be extremely flexible with scheduling, negotiating directly with each airline to arrange working areas and times. The team operated quickly and efficiently to minimize the disruption to airlines and their passengers, working through numerous unavoidable postponements and change orders. As a result, TIAC can now offer airlines a much more reliable baggage handling system with improved services and functionality. The new solution minimizes errors and enables the airport to respond quickly to mechanical failures by locating and rerouting missing or misplaced baggage. 
CTCI has also completed electrical and communication work on upgrading Taoyuan Airport's northern runway project to Category III, as well as acting as prime contractor to install the airport's Advanced Visual Docking Guidance System (A-VDGS).
Technical Matters
Analytical Engineering & Design
 
Before beginning the work to design the optimum layout and configuration of the new baggage handling solution, CTCI engineers conducted detailed analysis of the existing airport baggage flow. These included studies of peak time flow for all baggage and transfer baggage by destination, as well as optimization analysis of early baggage re-sorting times and the locations of conveyor jams. This provided the basis for the team to design the optimum configuration for upgrading the main BHS central and field control system, retrofit the conveyors, as well as install new sorter controllers and carousels.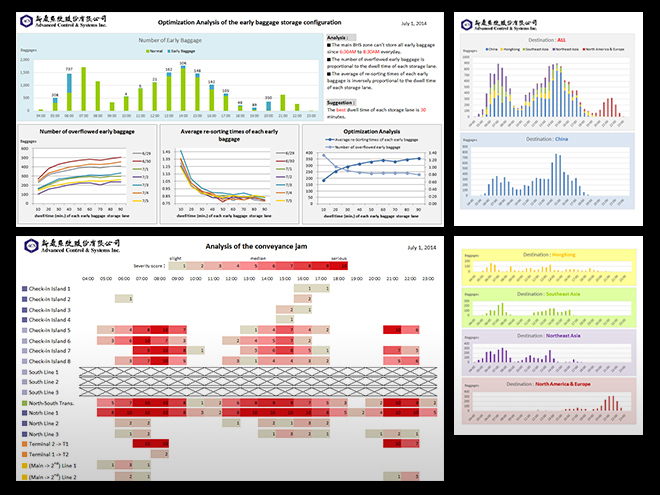 Smarter Engineering
Scanning a Smoother Solution
 
CTCI developed and installed new software and integrated systems that allowed ground staff to check baggage using a handheld barcode laser scanner. The scanner allowed airport staff to configure, load, combine and transfer unit load devices (ULDs), as well as read baggage and related flight information to ensure that baggage is directed to the correct flight. The scanner also allows staff to distinguish baggage destined for different cabin classes, alarms if baggage is misdirected, and gives airline crew the ability to check the location of baggage that should be loaded in their aircraft.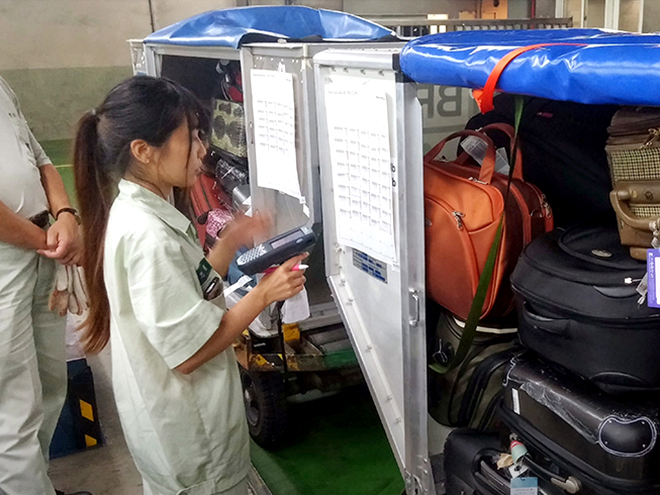 To find out more about airport and other intelligent solutions offered by CTCI, visit our Intelligent Solutions page or contact Jack Lee