Media Center
Awards & Certifications
2023/11
Taiwan

A Guardian of Sustainable Earth, CTCI Wins Two PMI Awards for Excellence in Project Management
Taichung, November 13, 2023 -CTCI, a leading engineering, procurement and construction (EPC) project contractor in Taiwan and one of the top 100 globally, has earned prestigious recognition at the Project Management Institute's (PMI) awards, often referred to as the Oscars of project management. The company, dedicated to providing the world with reliable engineering services, takes pride in being "A Guardian of Sustainable Earth" by integrating economic and environmental considerations into its core competencies as a leader in green engineering.
The recent accolades are recognition of CTCI's outstanding international project management achievements in the "PTTLNG Nong Fab 7.5 Million Ton LNG Receiving Terminal Project" in Thailand. CTCI not only secured the "Distinguished Project Award" but also the "Outstanding Project Leader Award." Organized by the Project Management Institute Taiwan Chapter and the Taiwan International Project Management Association, these awards represent the highest recognition in Taiwan's project management community. 
The PTTLNG project, the second LNG receiving terminal in Thailand, was jointly undertaken by CTCI and Italy's Saipem.
Leveraging its extensive experience in international turnkey project management, the CTCI team completed the project one month ahead of schedule in July 2022. The terminal has an annual capacity of 7.5 million tons of LNG vaporization, contributing significantly to Thailand's energy policy goals.
Mr. Frank Chao, Chairman of CTCI Thailand, who received the "Outstanding Project Leader Award," expressed the challenges and complexity of the project, with team members from13 different countries. Despite the adversities posed by the COVID-19 pandemic, CTCI overcame these challenges by quickly uniting the team, implementing flexible strategies, and successfully delivering on its commitments.
Moreover, the project showcased CTCI's commitment to environmental sustainability through various "green technologies" applied throughout its lifecycle. From the design stage, the company preserved the original swamp area, turning it into an LNG receiving station with flood control functions. Additionally, the project efficiently utilized the cold energy from liquefied natural gas vaporization for air conditioning in the administrative building, and incorporated green spaces to grow tulips and other cool season flowers in the courtyard, making it a popular attraction in tropical Thailand.
CTCI reaffirms its commitment to realizing the vision of being the "most reliable global engineering services provider" by continually advancing its engineering technology and leveraging its rich experience in turnkey project management to provide clients worldwide with the most reliable and quality services.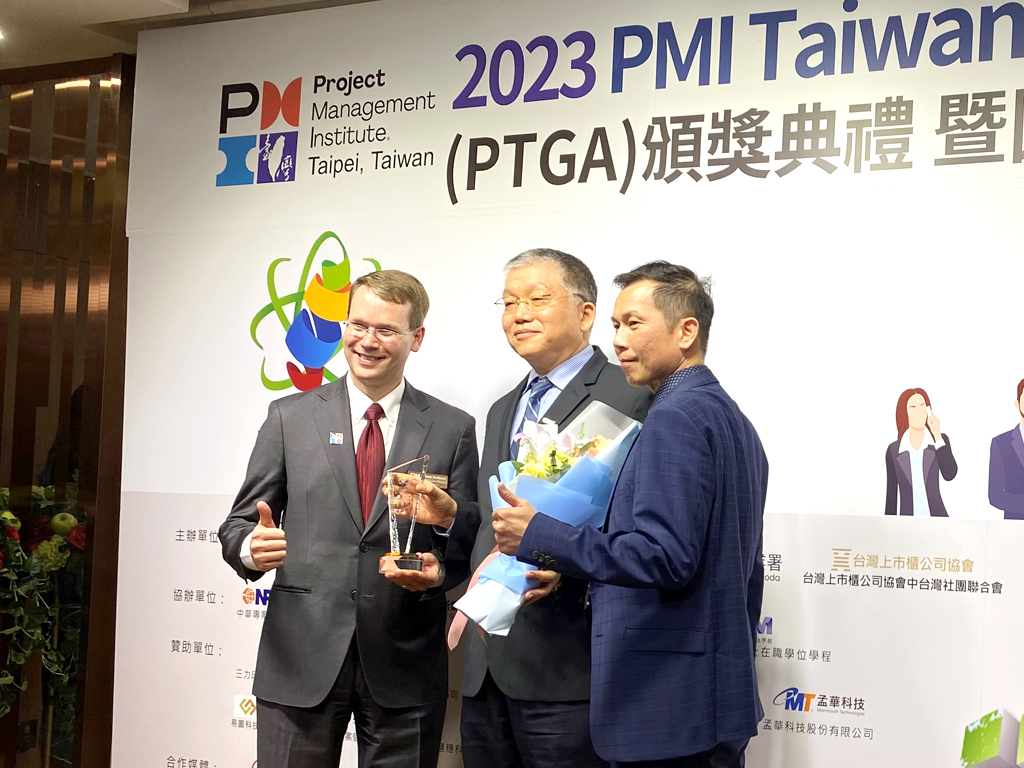 Frank Chao (center), Chairman of CTCI Thailand, receives the "Outstanding Project Leader" award from Matt Tomlinson (1st left), Director at PMI, and Erik Kao (1st right), President of PMI Taiwan Chapter.
Harry Lin (center), Project Engineer at CTCI, accepts the "Distinguished Project Award" from Dr. Danny Chung, Region Mentor of PMI, and Matt Tomlinson, Director at PMI, on behalf of the Company.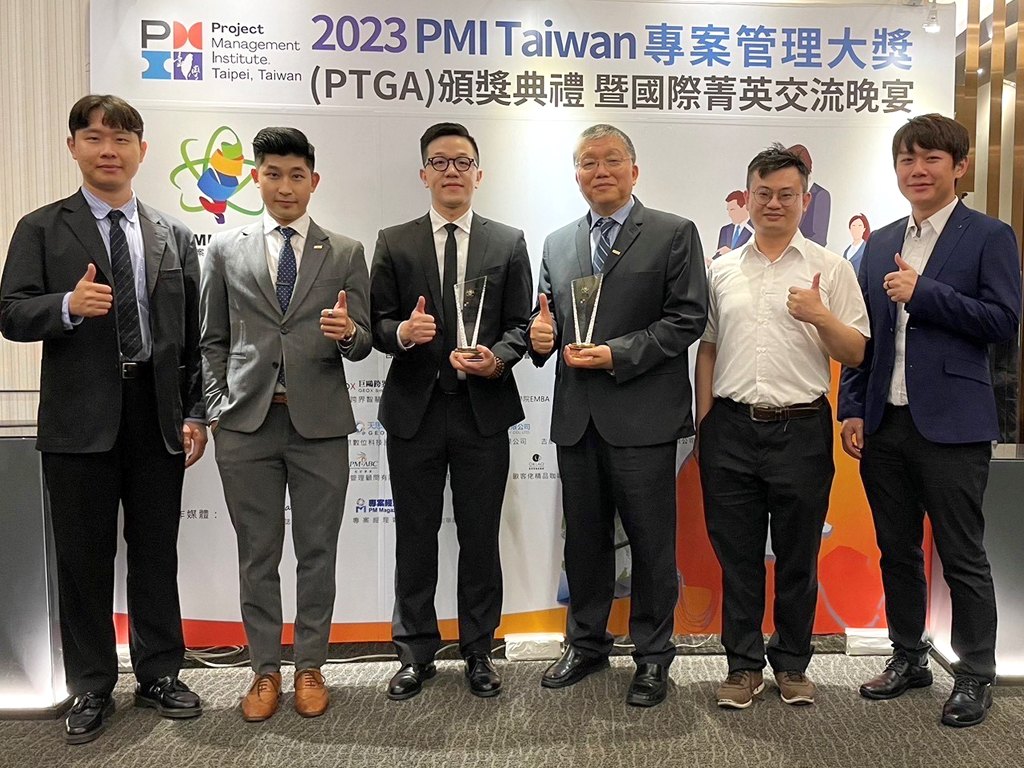 Frank Chao (3rd right), Chairman of CTCI Thailand, and the PTTLNG Nong Fab LNG Receiving Terminal Project team members from CTCI pose for a group photo.
An aerial view of the PTTLNG Nong Fab LNG Receiving Terminal, Thailand.